I changed the layout a bit, thought it might make it easier to view, especially the horizontal images. I also want to add a portfolio tab (inspired by a good friend at http://nostalgicallyyours.blogspot.com/) so my best pieces will be in there instead of all over. Just need to spend some time on it and it'll get there. Eventually I will have www.sophiaalmada.com but as it's under construction right now, this is just fine.
I felt bad for not updating in a long time, not that there are a ton of followers, so I thought I would just show you a couple more tattoo style ink drawings I did just now.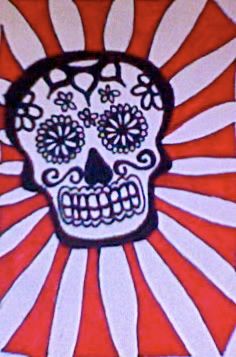 Sorry about the bad quality pictures, just a little something for now! Hope you guys enjoy, keep checking in and feel free to leave some love in comments!
Probably the last post in Scotland, unfortunately. I'll be in Arizona to work on some pieces so I'll post the progress of those when I'm working on them.
Cheers mates!